Khiva - Abdullakhan Madrasa
The Abdullakhan Madrasa, located south of the Kutlug Murad Inaka Madrasa in Khiva, was built in 1855 by the mother of Khiva Khan in memory of her son Abdullakhan, after his tragic death. The portal of the building, if we disregard it, lacks any ornamentation and its structure is very simplified.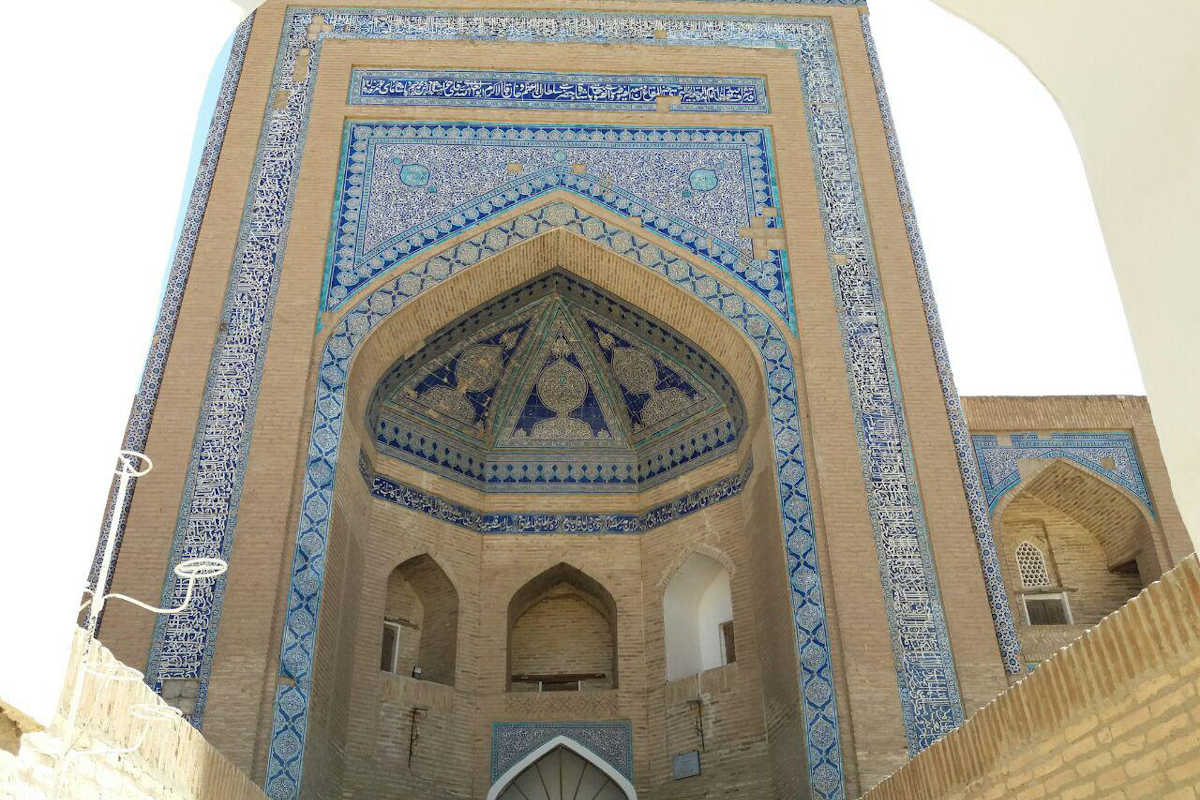 To the south is a domed hall of the mosque, slightly offset from the transverse axis of the vestibule. In the north-eastern corner of the madrasa there is no domed hall, instead there are three hujshras (study room). The rectangular courtyard of the madrasa is surrounded by hujshras covered in the traditional balkhi method, and there is a fountain in the centre of the courtyard.
In the booklet by Kamiljon Hudaibergenov "Family Tree of Khiva Khans" ("Khiva khonlari shazharasi"), in the lines dedicated to Abdullakhan, it says the following: "Abdullakhan was a man who trusted everyone's words. In defaming Mir Ahmad (the Khan's commander), he shed the innocent blood of several people. He was a very ruthless, impatient man. But he valued friendship very much, loved justice and was brave and courageous. There were no sons left of him, there was only one daughter who was married to Abdulaziz Tura. After the death of Abdullakhan, his mother, in order to preserve her son's name, built a madrasa in Khiva."
Nowadays, the madrasa is the exhibition place of the Khorezm Nature Museum, whose aim is to present the natural beauties of Khorezm Oasis, its flora and fauna, relief, climate, as well as the measures taken for their protection and preservation to the visitors of the museum, in order to hand them over to the future generations in safe and healthy conditions. The nature of the Choresm Oasis is distinctive. The museum provides useful information about the Sultan Wais Mountains, the delta of the Amu Darya River, the wildlife of the Karakum and Kyzylkum deserts and useful plant species. The exposition of the Choresm Nature Department. The exhibition was created in 1960. The last re-exposition of the department was held in 2008. The usable area of the exposition is 180 sqm.