Khiva - Atajanbay Madrasa
The Atajanbay Madrasa is located near the Mazari-Sharif Madrasa in Khiva. The madrasa was built in 1884 by a wealthy landowner from Khiva, Atajanbay. Viewed from above, the layout of the madrasa looks like a quadrilateral extending transversely from east to west, asymmetrical in relation to the entrance on the southern outer wall.
There is an inner corridor between the Atajanbay Madrasa and the Mazari Sharif Madrasa. These two madrasas appear as a single complex.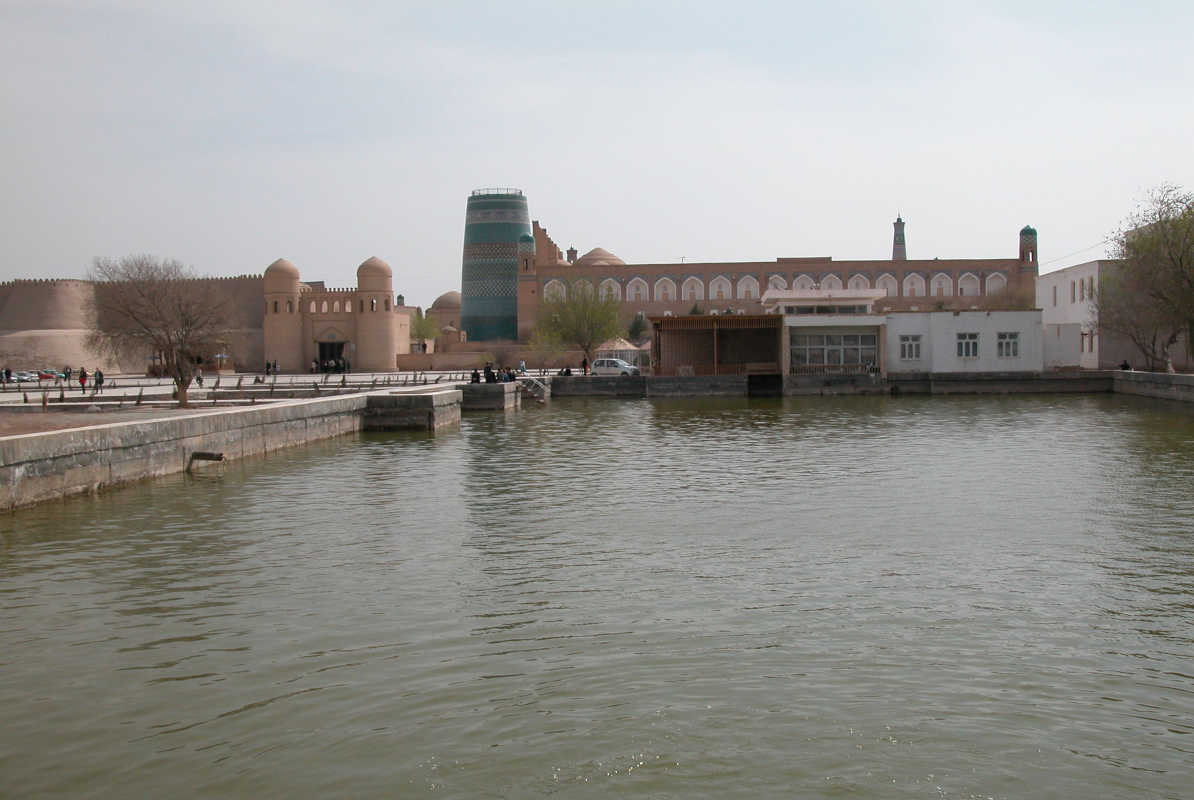 The old city, or Ichan-kala, is protected by mighty walls with military fortifications and is the main sight of Khiva. The buildings to defend the city were built for decades and centuries, so you can find structures built in the XIV century or in other eras. There are historical forts, tombs, palaces and mosques, dwellings and baths. Ichan-Kala is a special town within the city as it lives with its original culture and preserves its ancient traditions. According to legend, the fortress was built from the same type of mud as Medina, which was built by the Prophet Muhammad (S.A.V.).
There are 4 gates in the historic city of Ichan-kale – from the north, south, west and east. The eastern gate is connected to the western one by the main street, where architectural masterpieces are located. This monumental complex is protected by UNESCO.