Tashkent - Barak khan Madrasah
Barak-khan Madrasah was built in the 16th century by order of the ruler of Tashkent Navruz Ahmadkhan – grandson of Mirzo Ulugbek.
The construction of the Madrasah took place in stages and was completed in 1532.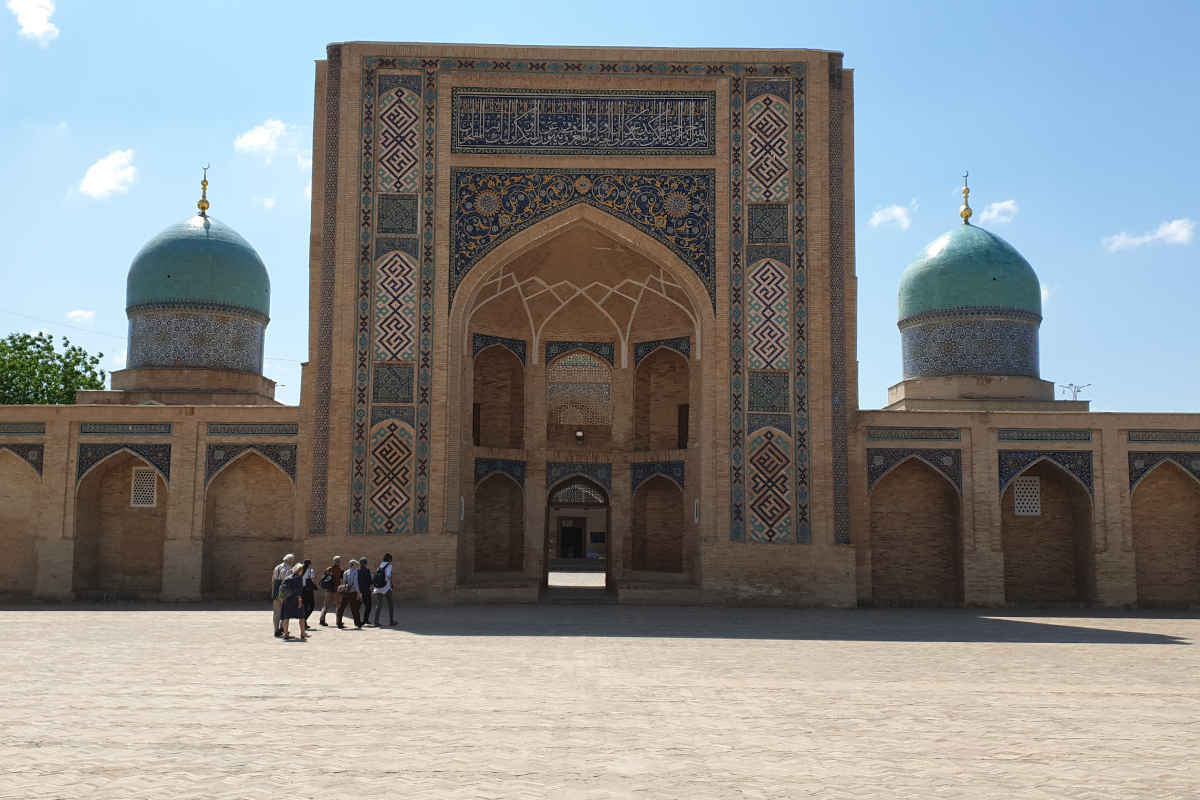 The building of the Barak-khan Madrasah is located opposite the Mahalla of Hazrati Imam. At that time, this mahalla was considered a centre of scholars, philosophers and connoisseurs of Islam. For five centuries, the Barak-khan Madrasah has been a symbol of the grandeur of History of the city Tashkent. Until 2007, it housed the Spiritual Administration of Muslims of Uzbekistan.
Opposite the Madrasah, in the museum located in the building of the Mui Muborak Medrasah, a famous Muslim relic is kept – the Qur'an of Caliph Osman, or the Osman Qur'an, which is considered the oldest manuscript of the Holy Book that has survived to our days. According to legend, the Osman Quran was brought to Maverannahr by Amir Timur himself; in any case, it is known for certain that it was in the court of Mirzo Ulugh Beg in Samarkand in the 15th century.
The Barak-khan Madrasah also includes two embedded mausoleums that were built before the Madrasah was constructed. At the eastern end of the complex is the unnamed mausoleum, originally built for Barak Khan (Nowruz Ahmad Khan) himself, but who died in Samarkand, where his ashes are kept. The second mausoleum-Khanaka with two domes-was built on the burial place of one of the rulers of Tashkent, Suyundsh Khan, a descendant of Mirzo Ulugbek.
The Madrasah is built of bricks and is crowned by three blue domes. The main portal of the Madrasah is decorated with a unique mosaic and paintings. The doors of the cells (hujras ) and the gate of the Barak-Khan Madrasah are inlaid with ivory and non-ferrous metals.
The Barak-Khan Madrasah was severely damaged by an earthquake in 1868, and many of the structures have been restored. Today the Madrasah houses the workshops where the Koran writers and craftsmen work, such as brass and copper engravers and wood carvers.