Khiva - Chilli Avliya minaret
The Chilli Avliya Minaret was built in the 19th century in the outskirts of Dishan-Kala in Khiva. The minaret is located next to the Chilli Avliya Madrasa, at the intersection with Yakubova Street and belongs to the outer city of Dishan-Kala.
The minaret is built of baked bricks, has four arched openings with internal staircases and is decorated with majolica belts. The Chilli Avliya minaret in Khiva is 12 m high and 3.5 m in diameter.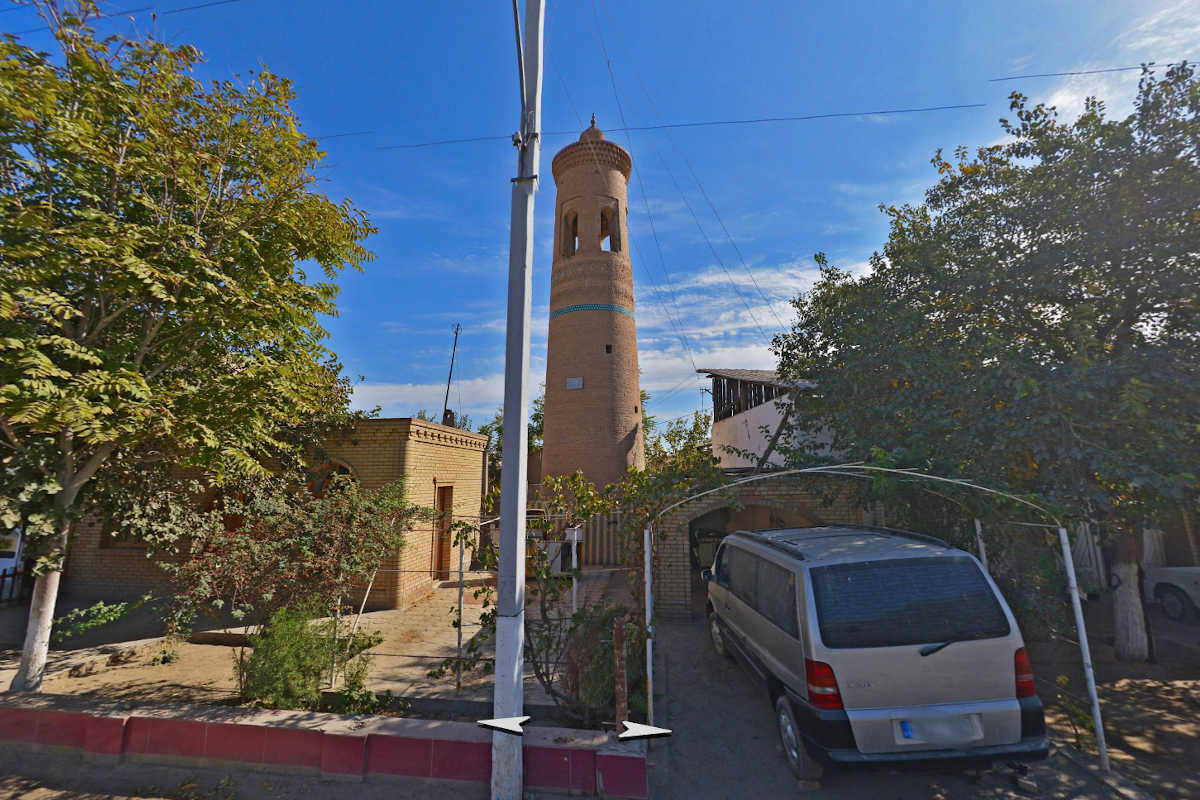 According to ancient legend, the city of Khiva was built around a well dug by one of the descendants of the biblical Noah. According to legend, the water in this well was particularly pure and delicious. It still stands in the city and is one of the monuments of antiquity. Khiva was founded more than 2.5 centuries ago, after which it became one of the richest and most prosperous settlements of Khorezm. At the beginning of its development, the city was succeeded by various ruling dynasties, it was repeatedly conquered by warlike tribes, and at the beginning of the XIII century the troops of Genghis Khan destroyed almost the entire city.
In the middle of the XIII century, the city became the centre of the Khiva Khanate and the second period of development and prosperity, one of the most important and largest centres of Islam in the Orient. The city is rich in magnificent monuments, among which one can discover both secular and religious buildings.