Khiva - Muhammad Matrasulboy Mirzaboshi Madrasa
The Muhammad Matrasulboy Mirzaboshi Madrasa (1905) is located opposite the western walls of the Sherghazi Khan Madrasa in Khiva. The madrasa was built by Muhammad Matrasulboy Mirzaboshi, the son of the poet and composer from Khiva Muhammad Niyaz Mirzaboshi (Komil Khorazmi).
Muhammad Rasul Mirzaboshi built his madrasa opposite the end of the Karikhan, located southwest of the Pahlavan Mahmud Mausoleum. It was built in the traditional madrasa form, without any ornamentation, with a low doorway facing north. Due to its small size and modest appearance, it is one of a number of structures that form part of the Pahlavan Mahmud Mausoleum complex.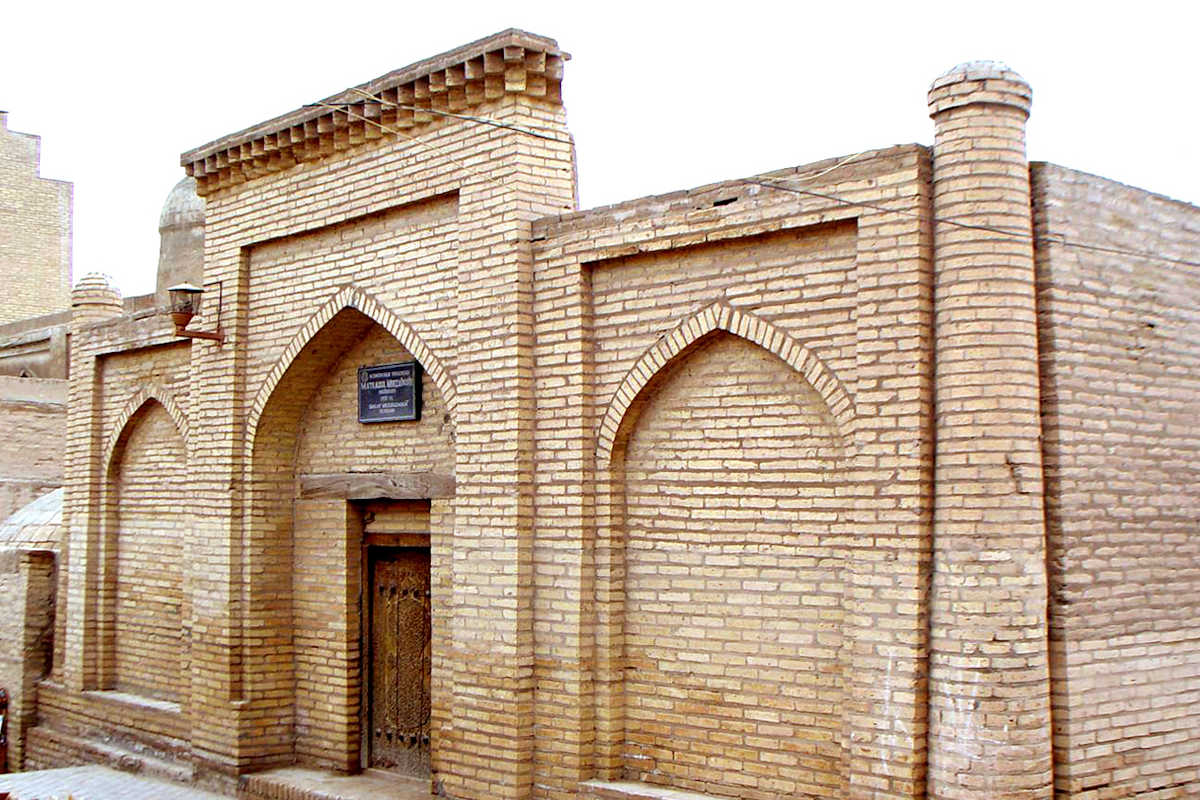 The madrasa has a simple structure and a trapezoidal shape. The entrance vestibule consists of a single room. The entrance hall is through an opening in rectangular shape. In a room to the left of the entrance is a tomb (probably the burial place of Muhammad Rasul Mirzaboshi). There are a total of three cells of different sizes in the madrasa. In the southwest corner of the courtyard is a small mosque in the shape of a quadrangle. Meanwhile, a new aiwan has been built there.
Muhammad Rasul Mirzaboshi was born in 1839. He received his primary education from his father Komil Khorazmi and later graduated from the madrasa and the Russian school. Qazi Abdullah taught him foreign languages. He spoke perfect Persian and Arabic and was familiar with classical oriental poetry.
In 1906, with the help of his father, he founded a musical notation for percussion instruments, the first in Central Asia.
Khiva rightly bears the title of a city-museum, as any visitor is sure to find interesting and historical monuments of the culture of the historical Muslim population and ancient architectural ensembles built here in different periods of the city's formation.