Shakhrisabz - Malik Ashtar Mosque
In the north-eastern part of the historical centre of Shakhrisabz, the historical mosque Malik-Ashtar is located between residential houses. According to legend, it was built next to the tomb of the Arab warlord Malik-Ashtar.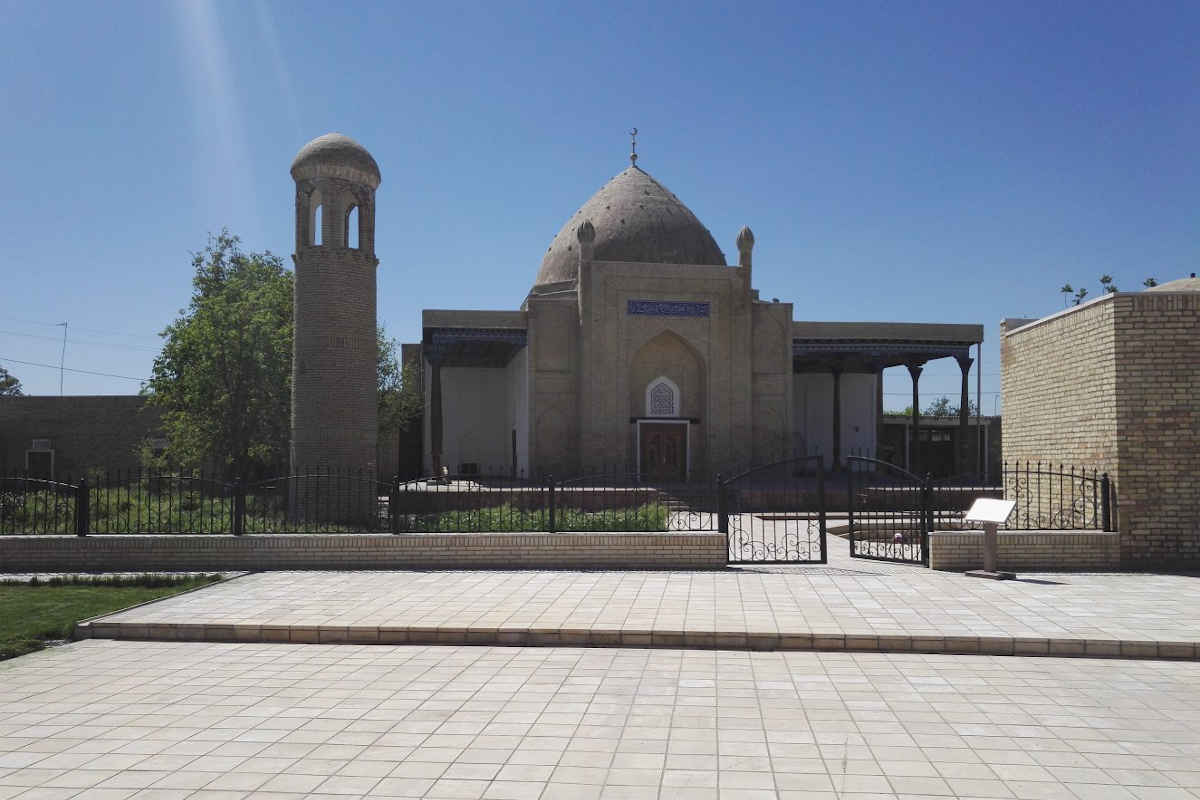 Like the Khanaka of Khodjaa Mirhamid in Shakhrisabz, the complex of the Malik-Ashtar Mosque also served as a madrasa in the past. This is evidenced by the hujras located along the perimeter and covered by domes.
The Malik Ashtar Mosque has a classical composition of Islamic cult building. It symbolically embodies the main elements of the universe: a prayer house made of mud, green trees, water 'hausa', a dome facing the sky, aiwan pillars and minaret.
The small town of Shakhrisabz ('green city', Pers.) is located only 90 km south of Samarkand, at the foot of the Hissar and Zeravshan mountains, at the confluence of the Aksu and Tanhoz rivers. It is one of the oldest cities in the world; according to some sources, there were human settlements at this site as early as 1700 BC. Alexander the Great's troops marched here, the Bactrian satrap Bess was captured, an anti-Arab movement arose and caravans of the Great Silk Road passed by. Ancient Kesh, the birthplace of Amir Temur and the former "home residence" of the Temurids, was once probably larger and richer than Samarkand itself.
In Shakhrisabz, much is being done to restore and reconstruct monuments of material culture. An independent scientific-restoration production workshop has been established there, employing architects, designers, master builders, skilled wood and plaster carvers and other masters of the applied arts. The concern of this numerous creative team is to restore the original appearance of the medieval monuments and to preserve the creations of the old masters for centuries to come.