Khiva - Anush Khan Bathhouses
Hammams – the Anush Khan bathhouses in Khiva, in the eastern city – have deep historical traditions on technological, volumetric-spatial and planning structure.
The hammams (bathhouses) are of special interest for the architectural history of Khiva, as they are the earliest architectural monument of this kind.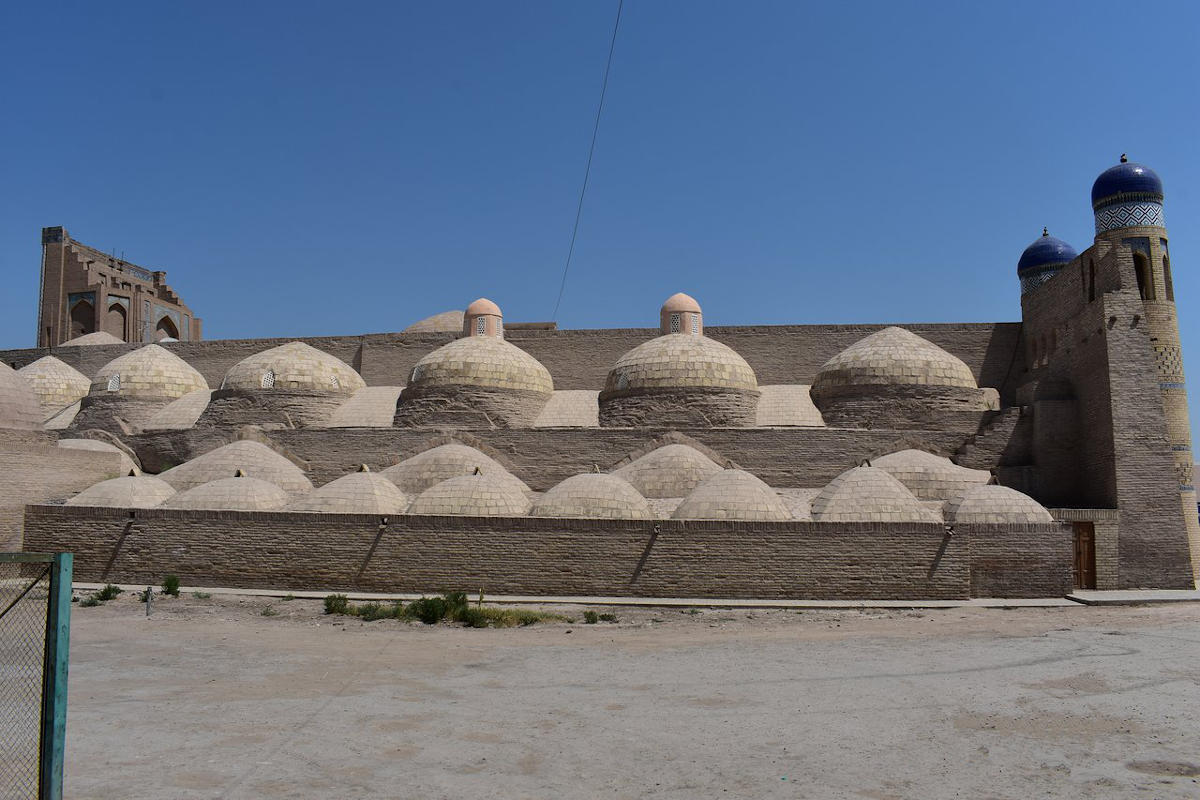 They include the Anush Khan bathhouses in Khiva, built under Abulghazikhan in 1657. It is still the earliest monument of civil architecture with such a purpose, and is therefore of particular importance to the history of Khiva's architecture.
The walls were insulated in this way. Through the enfilade of halls where the temperature gradually rises, one then enters the central hall where ablution actually took place.
Around the central hall are several side rooms with different purposes.
The bath was heated by smoke ducts located under the floor, and the water was taken from the well located near the boiler room. The rooms were heated by a system of smoke ducts under the floor.
Around the central room were small rooms, each of them had a specific functional purpose, the water for the bath was taken from the well, which was located near the boiler room.
According to historians, the bathhouses in Khiva were built around 1657-1664 by Abdulgazi-khan in honour of his son, Anush Khan. Oriental bathhouses of the Middle Ages (including those of Anush-Khan) usually consisted of a vestibule, changing rooms and washrooms.
Anush-Khan bathhouses had a semi-subterranean heating system that helped to store heat, as well as a heating and sewage system that was unique for the time.
To this day, one can visit this sunken structure in Ichan-Kala, whose existence is only recognisable by domes rising above the ground.