Shakhrisabz - Chorsu bazaar
In such a commercial and handicraft centre as Shakhrisabz, many commercial buildings were built, but only one of them, the covered bazaar Chorsu, built in 1602, has survived to this day.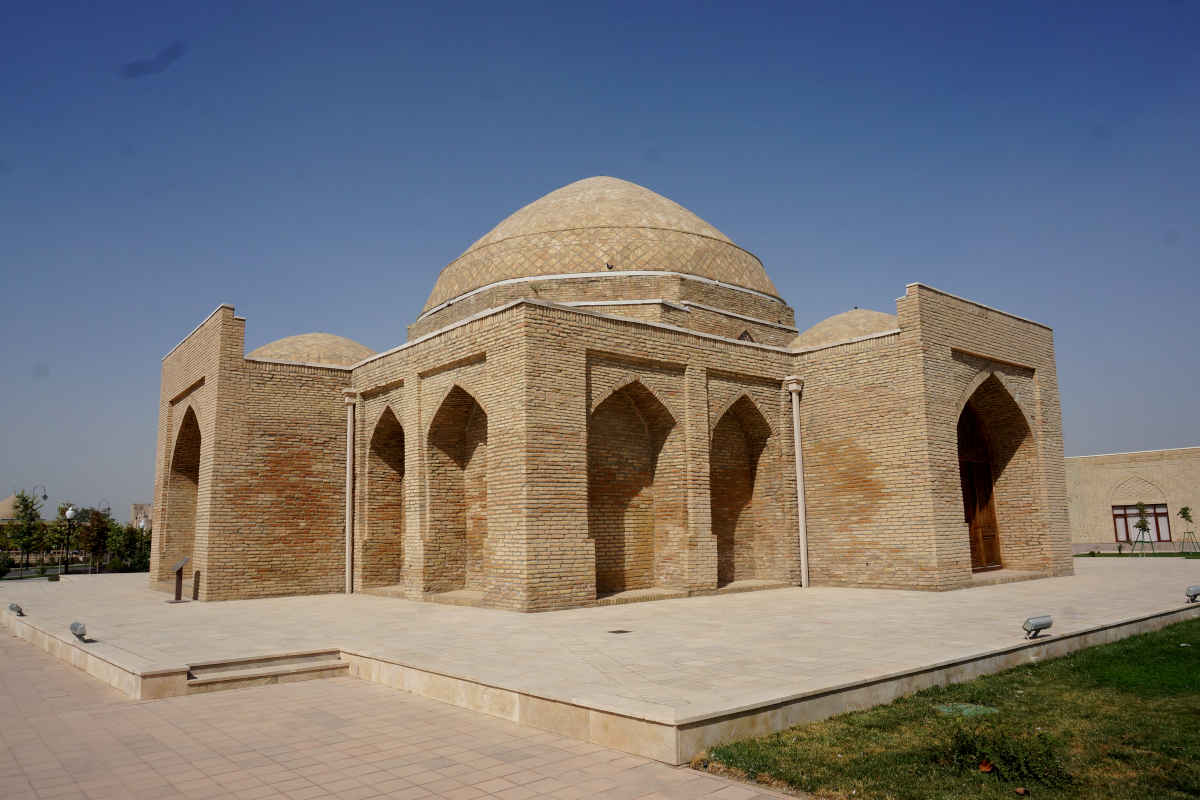 The term "Chorsu" means "four streams"; it was used to refer to a bazaar building constructed at the intersection of the main market streets. It is located in the centre of the city at the intersection of the old road that began at the southern gate of the city – Charimgar, which was called the Gate of Termez under Temur – and the road that crossed Shakhrisabz from east to west.
There was a bazaar and a bathhouse that still functions today. A more suitable place for the construction of the market hall could not be found. With its external resemblance to the medieval trading domes of Bukhara and Samarkand, the covered bazaar Chorsu in Shakhrisabz differs in its original appearance.
The bazaar is a central building with a diameter of 21 metres. Four portals with entrance arch openings aligned with the cardinal directions lead inside to the central hall.
It is a fairly extensive square area with sloping corners. From it, corridors lead to eight small corner halls. The central hall is covered with a spherical dome on arched sails and the small corner rooms have small domes.
The builders did not decorate the covered bazaar with mosaics or majolica. However, the excellent brickwork of the shield-shaped herringbone sails has an aesthetic purpose as well as a functional one.
Each of Chorsu's shophouses served to sell a particular type of goods – pottery, hand embroidery for which the artisans of Kashkadarya are still famous, imported and local fabrics, carpets and other products.