Khiva - Dost Alam Madrasa
The Dost Alam Madrasa (1882) was built by the money of Dost Alam, who was a lawyer at the court of the Khan in Khiva Muhammad Rahimkhan II. As a rule, lawyers and jurists were educated in a Madrasa.
The Dost Alam Madrasa in Khiva is a small one-storey building and looks like a rectangle with corner towers when viewed from above. Hudaybergan Haji supervised the construction and Kolondar Kochim was the master builder.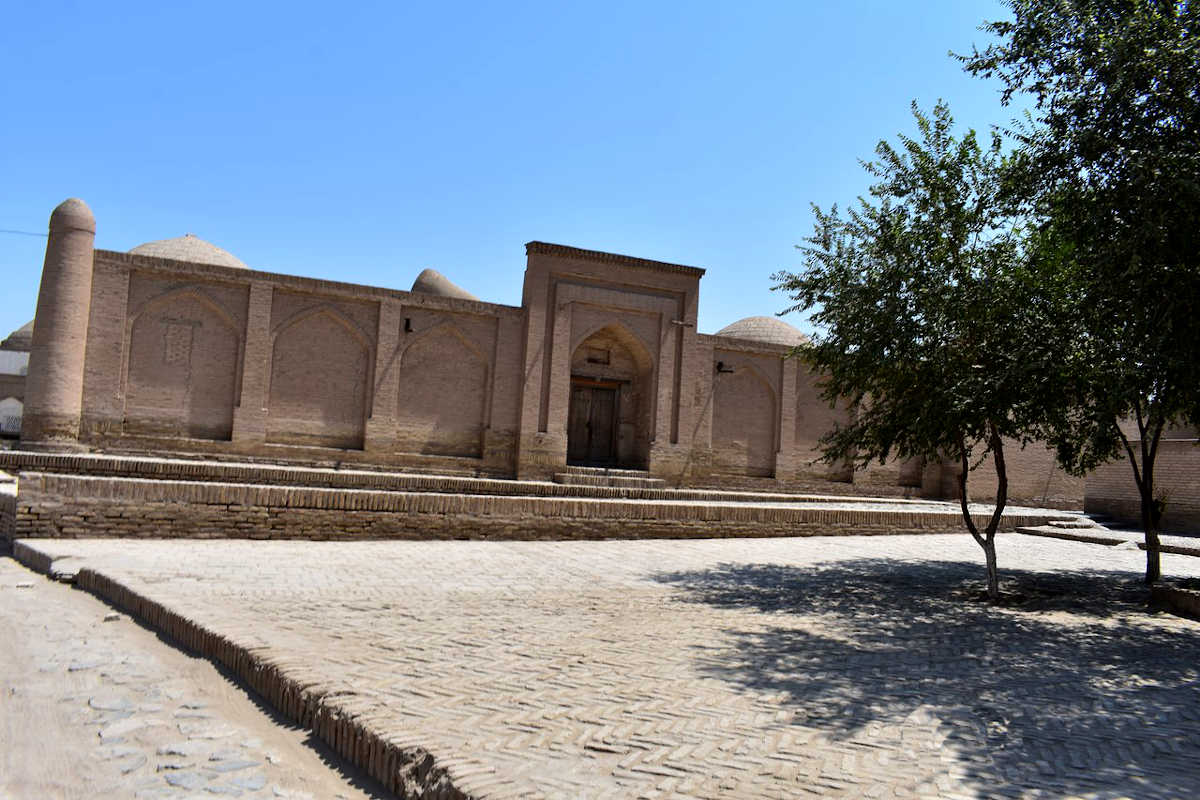 Most of Khiva's architectural monuments are in the central part, which is called Ichan-Qala. Ichan-Qala is surrounded by huge fortress walls with 4 gates – from the north, south, west and east. The eastern gate is connected to the western one by the main road, where architectural masterpieces are located. This monumental complex is protected by UNESCO.
At the end of the 16th century, the city became the centre of the Khiva Khanate and experienced a second phase of development and prosperity, becoming one of the most important and largest centres of Muslims in the Orient. The city is full of magnificent monuments, among which one can find both secular and religious buildings. In the 19th century, during the Russian invasion of Central Asia, the city was conquered and partially destroyed by Russian troops.
Legends say that the fortress was built from the same clay as Medina, which was built by the Prophet Muhammad (S.A.V.). At the beginning of its development, the city was succeeded by various ruling dynasties, it was repeatedly conquered by warring tribes and at the beginning of the XIIIth century, the troops of Genghis Khan destroyed almost the entire city.