Samarkand - Hazrat Khizr Mosque
The Hazrat Khizr Mosque in Samarkand is first mentioned in the period of the Arab conquest of Sogd (beginning of the VIII century). According to legend, after the capture of Samarkand by the troops of Qutaiba ibn Muslim in 712, the Arabs tried to flood the city fortress (Kala) by blocking the Arzis canal with a dam. However, a huge white bird came down from the sky and destroyed the dam. In memory of this event, one of Qutaiba ibn Muslims' confidants, Muhammad ibn Vasi, built the Hazrat Khizr Mosque on the site of the Zoroastrian temple worshipped by the Sogdians at the southern tip of Afrasiab. The mosque was completely destroyed during the Mongolian conquest in 1220.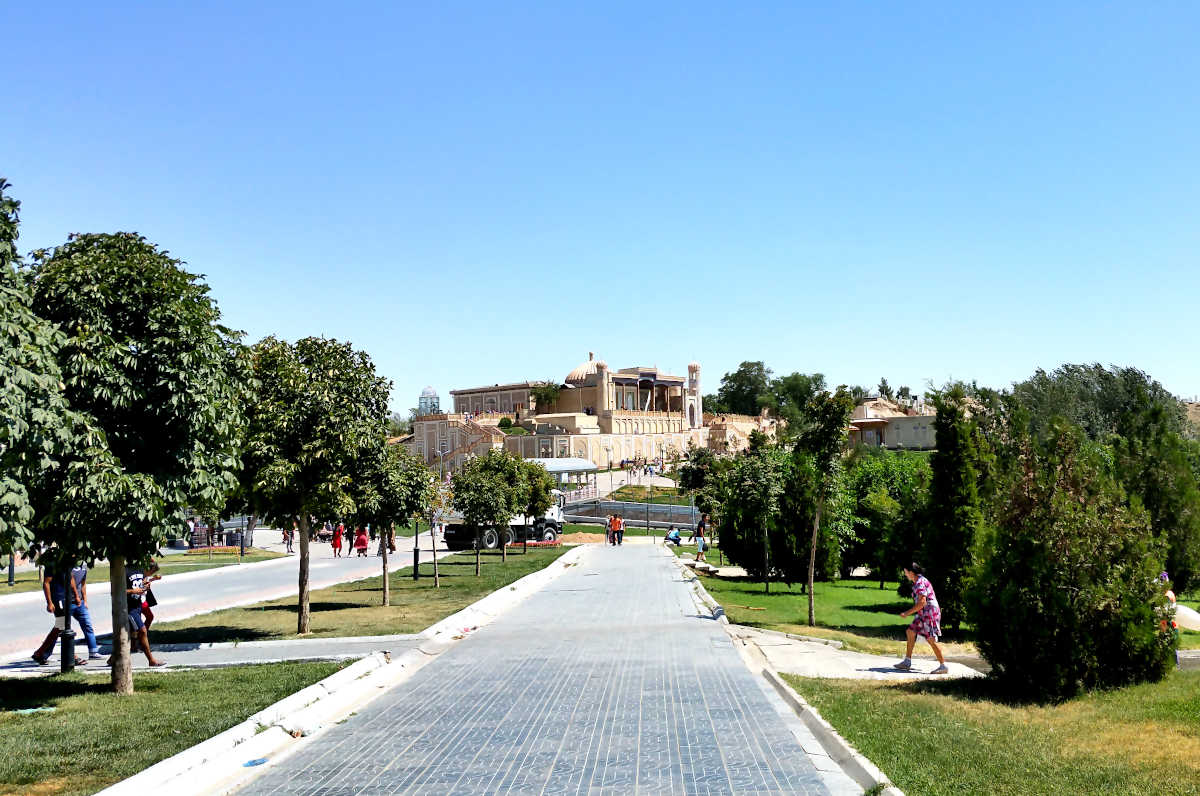 The current mosque was built on an old foundation in 1854. In 1884, extension and reconstruction work was carried out in the building. In 1899 the aywan (summer terrace) of the mosque was rebuilt and the Darvazahana (entrance gate) was added. The works were completed in 1919, when the entrance portal and the eastern minaret were built by the famous master from Samarkand, Abduqadir bin Baqi (Abduqadir Baqiyev), and Darvazahana (entrance gate) was covered with a ribbed dome.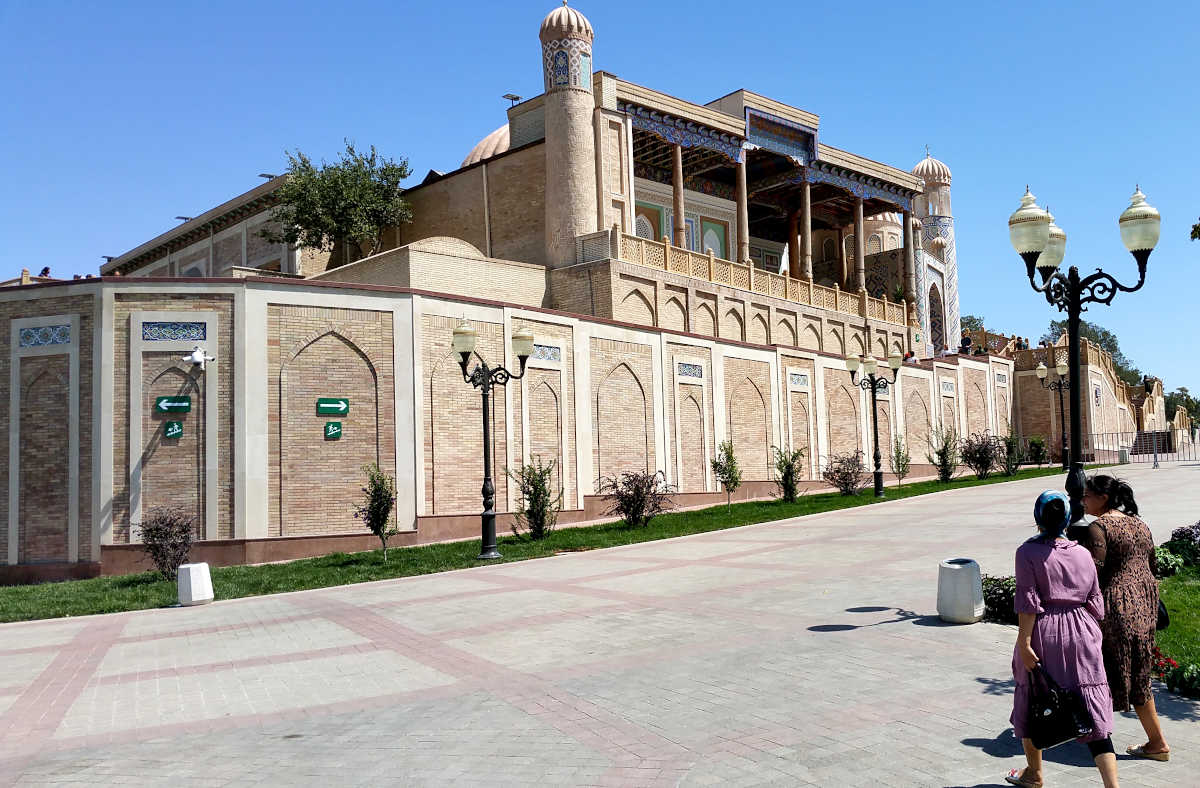 The Hazrat Khizr Mosque in Samarkand is an outstanding example of the traditional architecture of the Samarkand school. It is a rectangular structure measuring 30×16 metres. The composition of the mosque is asymmetrical. Its main elements are a winter khanaqa covered with a dome and a column ayvan (summer terrace). In the central part of its western side there is a mihrab with hujras on both sides. On the side of the mosque there is a square entrance hall with a ribbed dome on a multifaceted drum (darvazahana) and a portal flanked by guldasta towers with a carved wooden door from the XIX century. Separated from the building is an elegant oriental minaret. On the west side of the mosque façade there is a Guldasta tower that balances the minaret. The mosque is decorated with ceiling paintings, kirma on plates, carved ganch in ornaments and medallions, ganch casts in frames and stalactite cornice.