Tashkent - Minor Mosque
One of the newest religious buildings in Tashkent is the Minor Mosque. The mosque stands on the renovated bank of the Ankhor (canal), which is very landscaped and suitable for recreation.
Although the mosque is not associated with historical events, it is not shrouded in mysterious legends, it is worth visiting to admire the beauty and openwork interior. It is rightly considered one of the most beautiful buildings in the Uzbek capital. It is also worth looking at the mosque from a distance, from the bank of the Ankhor (canal) – the snow-white building with the bright blue dome looks incredibly majestic and at the same time fragile, like a mirage in the desert.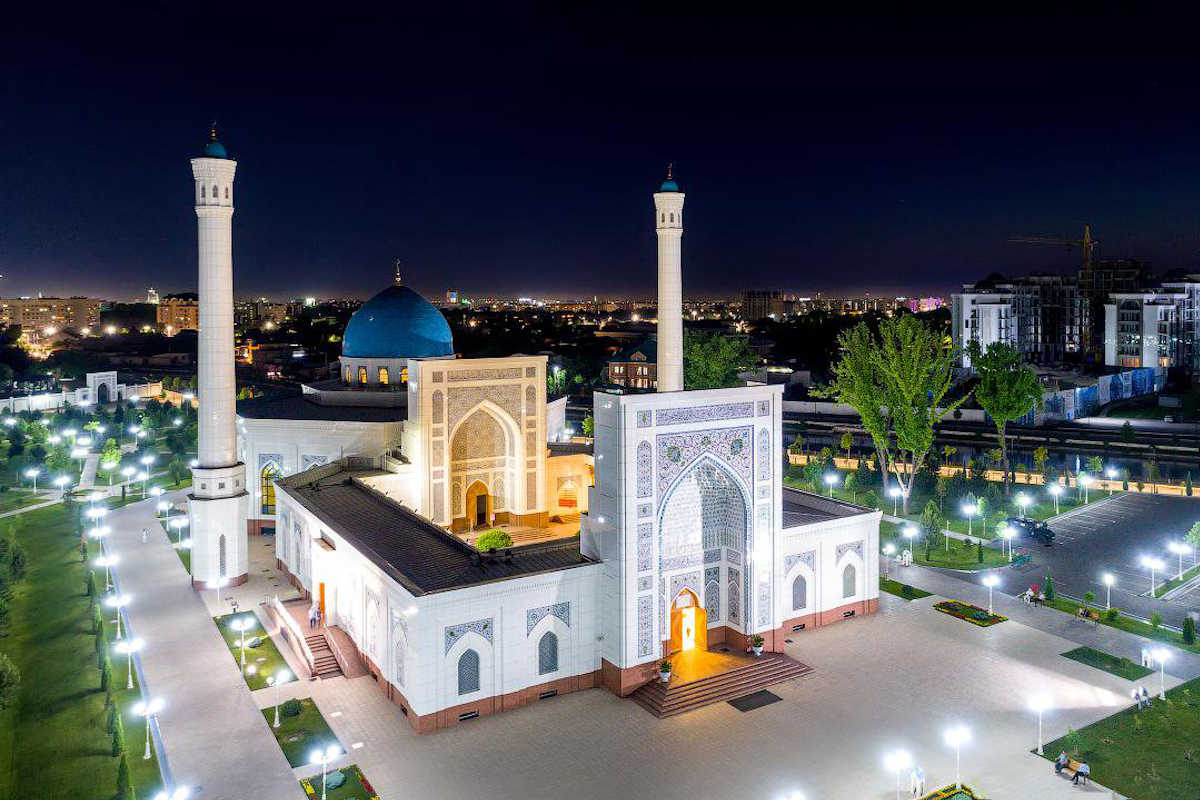 Admission for visitors is free. However, Islamic dress rules apply. Legs and shoulders must be covered, women are given headscarves at the entrance. The courtyard is open to the public, but only the men are allowed into the mosque itself. For the women, there is a small room that is fenced in with bars.
Construction began in the summer of 2013. A year later, on the eve of one of the holiest holidays for the Muslim people, Kurban Bairam, the doors of the newly built Minor Mosque opened to the people of Uzbekistan on 1 October 2014.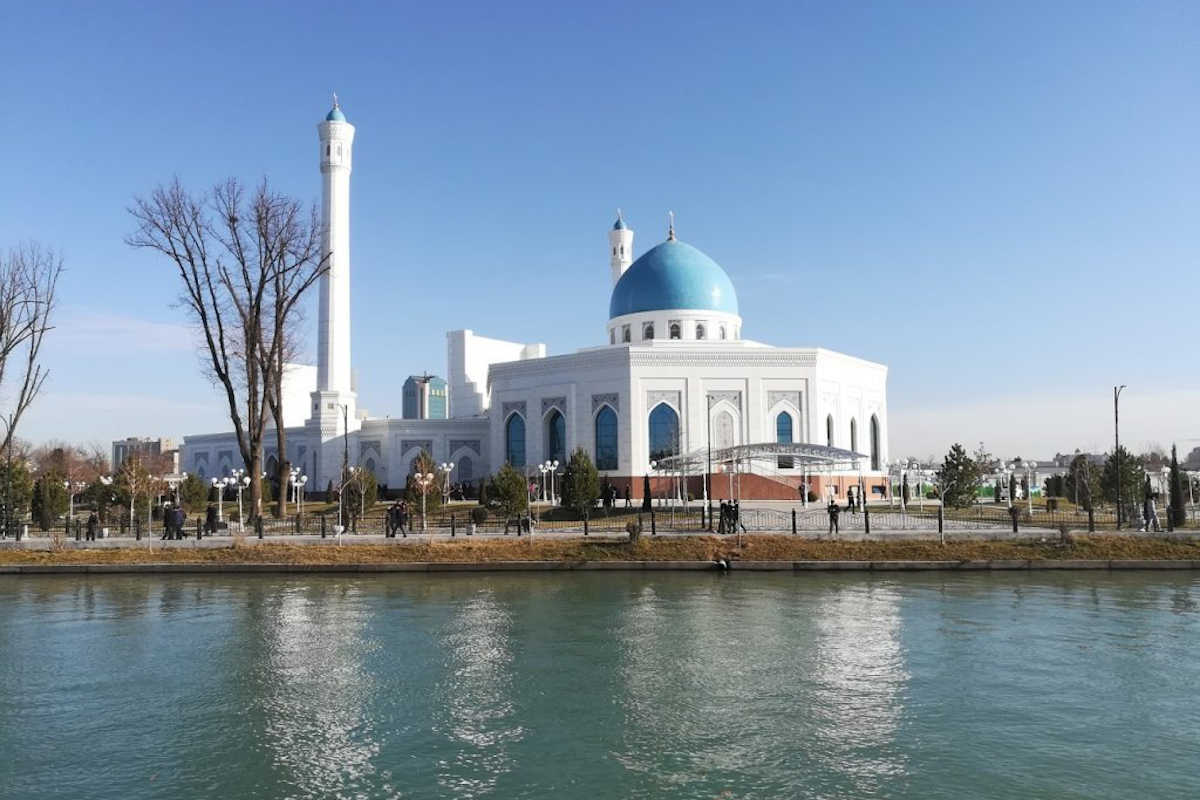 The funds for the construction of the main mosque in the capital were provided by the state budget of Uzbekistan and the Spiritual Administration of Uzbek Muslims. The mosque was equipped with the latest technology, which was evident in separate washrooms with all amenities for the worshippers.
Decorated with white marble, the Minor Mosque building is designed to accommodate 2,400 visitors at a time. This makes the Minor Mosque one of the largest Muslim centres in Tashkent. The building is in the religious Uzbek style, with azure domes reminiscent of the Registan in Samarkand.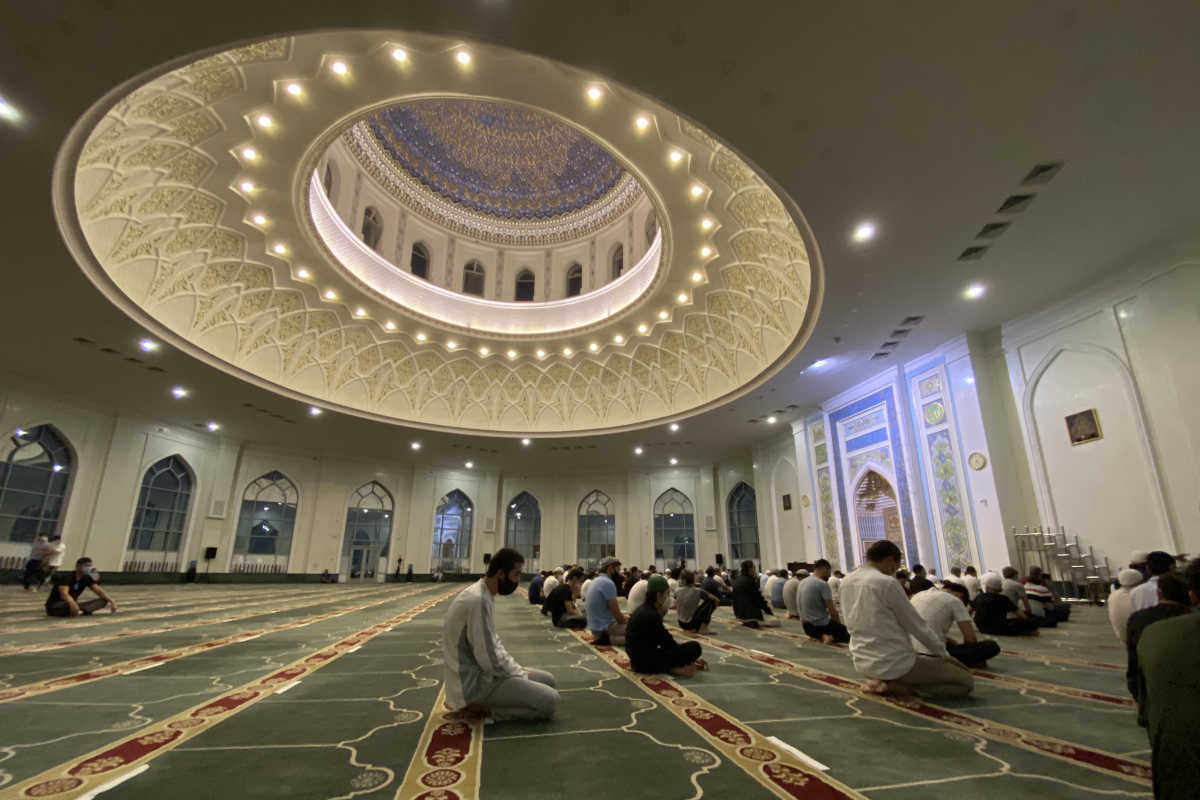 Inside, the mosque looks traditional for a Central Asian place of worship: a mihrab (a niche in the Muslim place of worship facing towards Mecca) with lines from the Koran and quotations from the Prophet Muhammad (S.A.V), mud plaster walls with intricate carvings and frescoes. The local mihrab was created as an exact copy of the mihrab of Samarkand.
Besides the two-storey prayer hall, the mosque building includes: the rooms for ablutions and the terraces leading to the inner courtyard with carved wooden columns.