Khiva - Qozi Kalon Madrasa
The Qozi Kalon Madrasa, built in 1905, is located in front of the northwest corner of the Juma Mosque in Khiva. The madrasa was built by Chief Justice Salim Akhun-khan. Although this madrasa is not as large and beautiful as others, various sciences were taught here.
Besides the religious disciplines, the basics of law and taxation were also taught here. The madrasa has a low portal at the front, with the central façade facing north.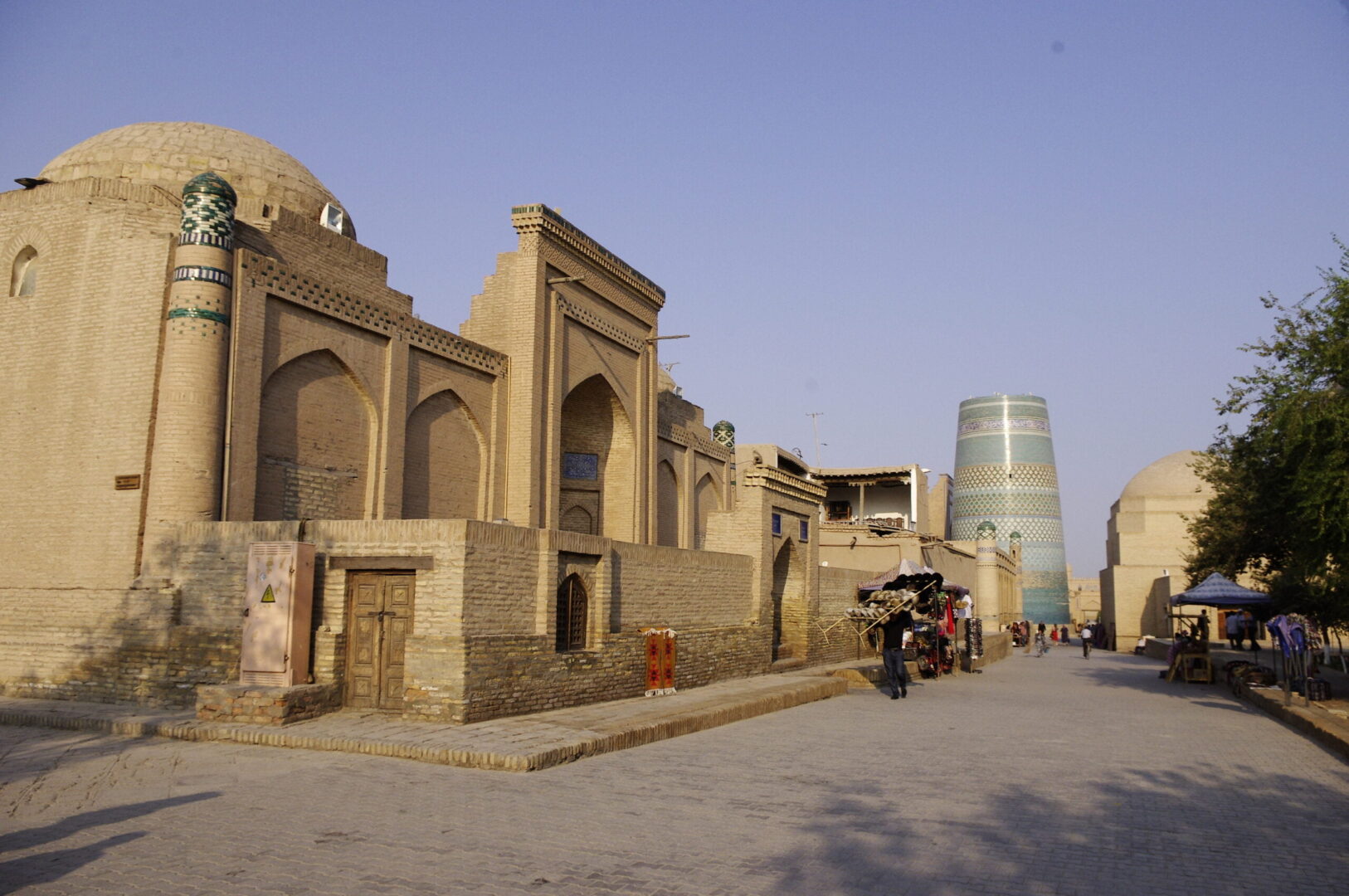 The portal has a three-winged entrance and the doors are decorated with carved patterns. On the right and left sides of the tripartite vestibule are the domed rooms of the winter mosque and the lecture halls of the madrasa.
There are 15 hujras covered by the Balkhi vault. The madrasa was co-constructed by Khudaibergen Hajji, Kalandar Kochum, Bagbek Abdurakhmanov, Matchan Kulimov, Vais kulyal and others.
According to Abdulla Baltayev, a national master of ornamentation, 35 students studied at the madrasa. The son of Qozi-Kalon Salim akhun Babaakhun Salimov became the first minister of justice (nazir) of the KhNSR.
Nowadays, the museum of musical arts of Khorezm is located on the premises of Qozi Kalon Madrasa in Khiva. The area of the exposition is 125 square metres. A total of 352 items are displayed in the exposition, reflecting the history of the development of music in Khorezm from the earliest times to the present day.
There is an opportunity to listen to the melodies of the ancient Khorezm maqoms here. The overall dimensions of the madrasa are 32.5 m x 23.4 m.