Samarkand - Shaybanid Mausoleum
East of the Madrasa Tilla-Kari in Samarkand is the Shaybanid Mausoleum, a stack of tombstones, the oldest of which dates from the XVI century. The founder of the Shaybanid Dynasty was Abul Khair's grandson, Muhammad Shaybani, who settled in Tashkent in 1500 with the support of the Chagatai Khanate, conquered Samarkand and Bukhara and overthrew the last rulers of the Timurid Dynasty who ruled there. Shaybani then turned against his supporters and conquered Tashkent in 1503. In 1506 he took Khiva and in 1507 he attacked Merv (Turkmenistan), Eastern Persia and Western Afghanistan. The Shaybanids prevented the attack of the Safavids, who conquered Akkoyunlu (Iran) in 1502. The Persian Shah Ismail I of the Safavid Dynasty was alarmed at the success of the Shaybani Khan. He was confronted not only with political interests, but also with religious politics. The fact is that Shah Ismail declared Shiism to be the state ideology and Shaybani-Khan defended the Sunni. In December 1510 at the Battle of Merv, where 30,000 men were waiting for reinforcements, Muhammad Shaybani-Khan came out of the city with the 5,000-man Army and was ambushed. It was surrounded by Shah Ismail's 17,000-strong army and was defeated despite the stubborn resistance. The decapitated body of Shaybani-Khan was buried in Samarkand, the capital of his empire. Today, Shaybani-Khan's gravestone is displayed in the Ermitage Museum in St. Petersburg.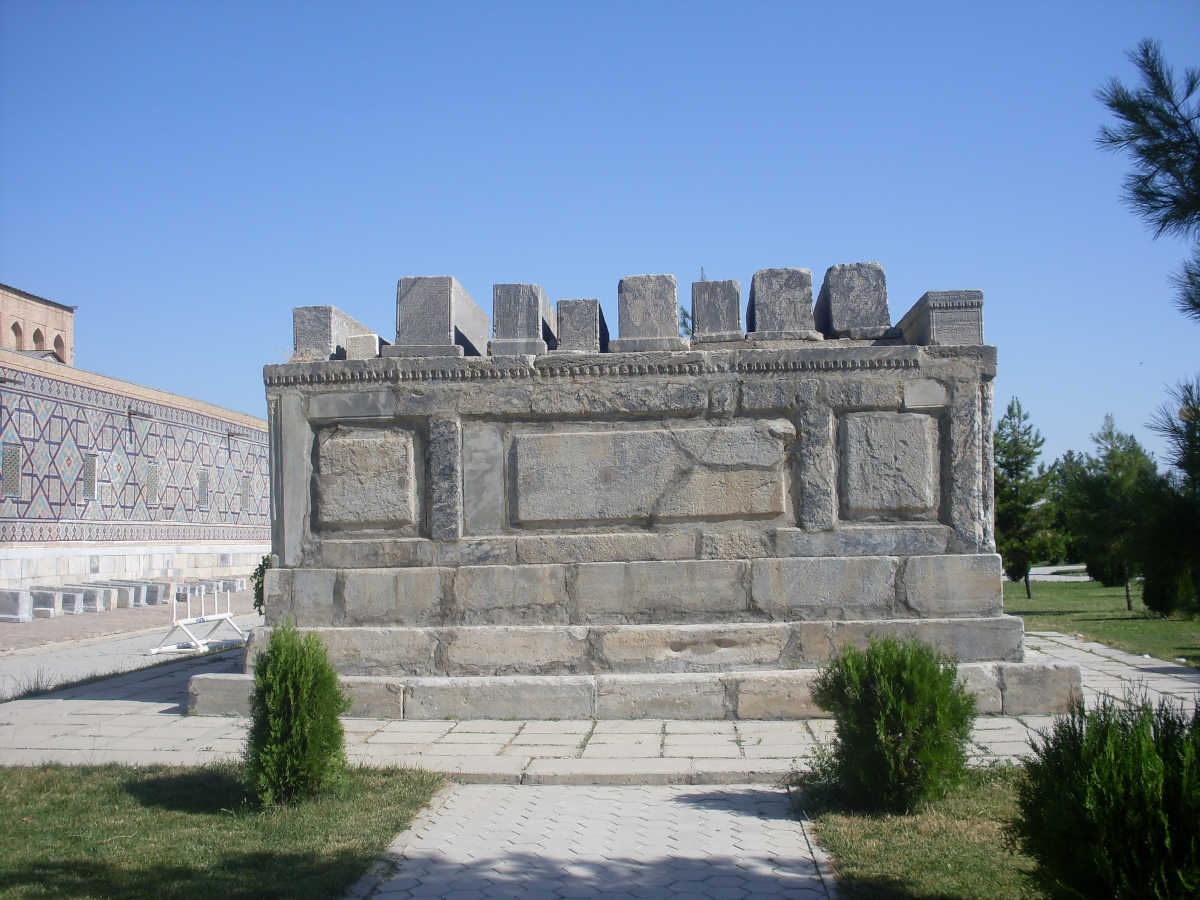 The Shaybanid Mausoleum in Samarkand was destroyed in the 1870s by the occupying forces (of Tsarist Russia). After Shaybani-Khan's death his only son, Muhammad Temur Sultan (died 1514) remained. From the sister (Khanzad) of the Founder of the great Mughal Empire Babur, Shaybani Khan had a son, Khurram, who died some time after his father's death. In spring 1511 his uncle, Kuchkundzhi-Khan (1511-1530) was elected Khan of all Uzbeks. He was the son of Abulkhayir-Khan (1428-1468) and the daughter of Mirzo Ulugbek (1409-1449) Rabiya Sultan Begim (died 1485, buried in Turkestan). It should be noted, however, that the real power in the country belonged to Ubaidullah Khan, who succeeded in defeating the Safavids and maintaining independence from Iran. Thanks to this, the population retained its Sunni faith. Under the rule of Kuchkundzhi Khan, Samarkand remained the capital of the Shaybanid Empire.  The Uzbek invasion in the 16th century was the last stage in the folk history of the modern Uzbek nation.